Poker has its origins in the beginning of the 16th Century and has steadily gained popularity ever since. Goldfields Casino has Raise 'em Poker available.
The aim of Raise 'em Poker is not to beat the house or other players, but to bet on the strength of a hand formed from three cards which are dealt to you, and two community cards held by the Dealer, with the aim of obtaining a minimum of a pair of tens or better.
The Winning Combinations
are as follows:
Straight, Flush, Full House, Four of a kind,
Straight Flush, Royal Flush, Mystery
Click on the icon below to view the guide
Participants may not bet for the progressive jackpot without betting for the Ante
On the main smoking floor, participants need to bet R25 for the progressive and R25 for the Ante (min R50)
In the prive, participants need to bet R25 for the progressive and R50 for the Ante (min R75)
However participants can bet just for the Ante if they do not wish to play for the progressive jackpot
In the event that there are 2 or more participants with the same winning hand, the dealer will only enter the winning combination for one of the boxes as this affects the progressive amount. The payout will be made and then split between the participants.
The Floor wide Mystery is an added bonus to playing this table as all participants who are playing the progressive side bet stand a chance of winning the Mystery, regardless of what hand they have.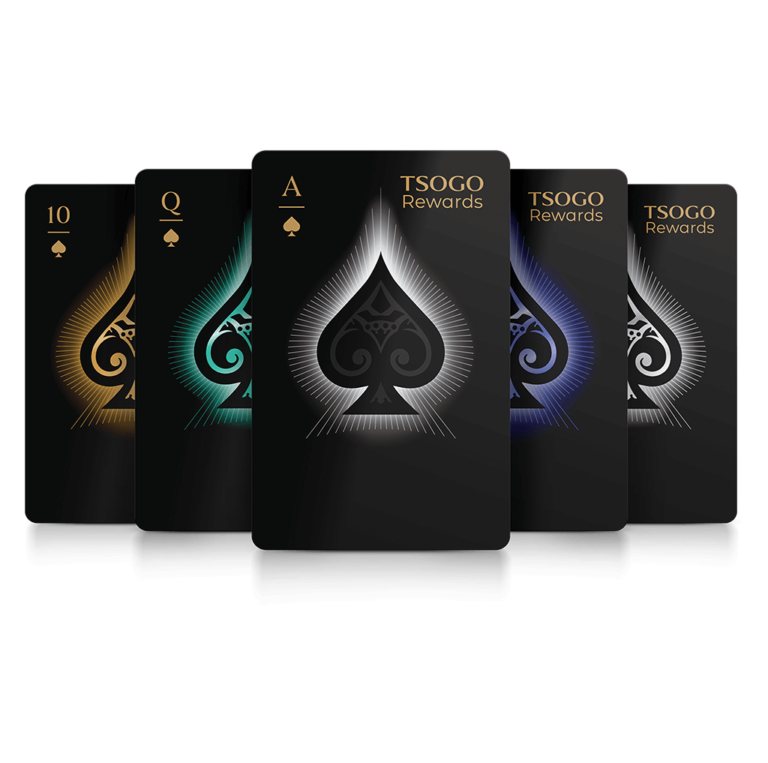 The Tsogo Rewards programme aims to reward our members each chance we get. No frills, no fuss – just relevant benefits that you can actually use!